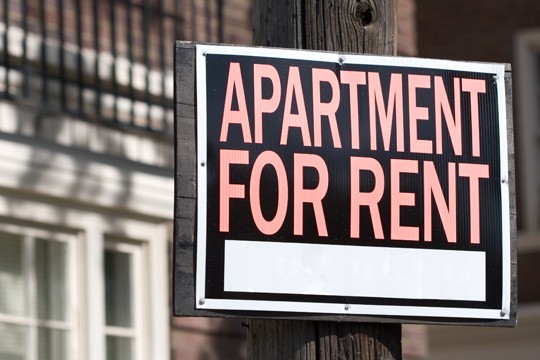 24 Jun

A Quick Guide to Fair Market Rental Pricing

Wondering how to price your rental? It can be tough to determine how much is too much and how little is not getting you the most out of your investment. If you're charging too much, you're likely to be left with vacant units. If you're selling yourself short, you're missing out on profits. The good news is that with a little research, you can determine the perfect price point for your rental property and save yourself some costly trial and error. Below we give you some insights on fair market pricing and provide some facts and tools to help you determine fair market pricing for your rental property.
What is Fair Market?
Also known as FMR or market rent, fair market rent is the highest estimated amount of money a property with a certain number of bedrooms and amenities in a certain area will rent for. It is a rent estimate that includes the base dollar amount of rent as well as any essential utilities that the tenant would be responsible for paying, such as gas or electric. It does not include non-essential utilities such as telephone, television or internet.
The U.S. Department of Housing and Urban Development (HUD) compiles a list of Fair Market Rents for over 2,500 metropolitan and non-metropolitan counties every year. These Fair Market Rents are used to determine rental voucher amounts for government assistance housing programs such as Section 8 (Housing Choice Voucher Program). These Fair Market Rents account for the 40th and 50th percentiles. So what does this mean? It's essentially the rental dollar amount that 40% (or 50%) of the rents are below. Most areas will use the 40% mark, while larger metropolitan areas will fall into the 50% arena.
Different neighborhoods demand higher or lower rates. As they say in real estate, "location is everything". So if your rental property is located in a lower income area of town, you will probably be fine using the HUD Fair Market Rent information. However, if the home is located in an upper scale neighborhood, then the HUD information will probably not work for you. Where do you go from here?
How to Determine Fair Market Rental Rates for Your Rental Property
1. Search Similar Listings
When dealing with rental property, it is very important to know what comparison properties are renting for. The Internet has opened up a wealth of information that is accessible to anyone. If you want to find out what homes are renting for in your area, there are numerous websites that list rental properties online (see the resources for links to the top directories). Once you've compiled a list, you can average out their prices to get your gathered fair market price.
2. Ask other Landlords or look to your Local Landlord Association for Information
Another great way to get some comparison information is to ask the other landlords you know in your area. Your peers can be a reliable resource for rental data and they can also give you personal insight into leasing properties in your area.
3. Contact a Property Management Company
Quality property managers are always aware of the fair market prices of rental properties. If you're in the Southern California Area, Reynolds Realty Advisors can help you determine your properties' fair market price during your free consultation.
Resources
Looking for a simpler solution? Rentometer and Rent Range are two automated services that can help you determine fair market price.
Rental Listing Directories:
Conclusion
Ultimately, your rent is determined by what your current market is looking for at that time. After you have completed your research, you will be able to set the fair market rent value of your property with confidence. We hope this helps you determine the fair market price of your property rental. Check back for more insights on getting your properties rented to ideal tenants.
Still need help? Too much work for your busy schedule? Hire a professional property management company like Reynolds Realty Advisors and we'll take the work off your hands. Get your first month of management free!