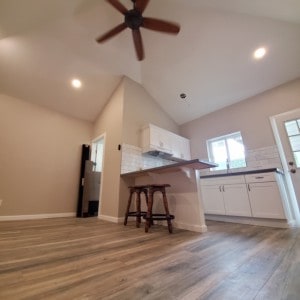 Accessory Dwelling Units (ADUs) are more than trendy— they are an incredible opportunity to generate more income from the properties you already own.
If you are looking to build new ADUs, keep in mind that construction must be up to code each step of the way— design, plans, permitting and build out— which is a complex process. The good news is that Reynolds Realty Advisors can get you through the process quickly, so you can start generating your additional revenue ASAP!
We are here to manage all of the steps for you and your ADUs, in order to ensure that your ADUs provide the highest and best use for your property and generate the maximum revenue possible. And once the units are built, take advantage of our full-service property management to ensure the unit is pre-leased and rent is collected timely.
Call us at (866) 613-7772 to see if an ADU is right for your property!