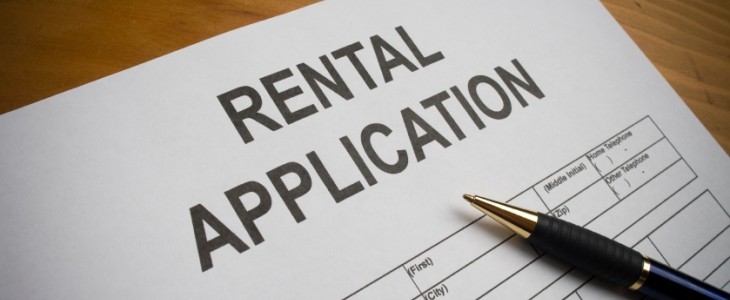 22 Oct

5 Documents that Protest You As a Landlord

A landlord needs to protect themselves with all sorts of documents. The days of renting a home on just a handshake are long gone. Of course, great tenants do not need any documentation, nor do great landlords. Both sides know what is expected, and both sides perform as you would expect them to – with or without paperwork. The documentation is to protect us (and them) from the unruly behaviors that the 'other' guys might have.

1.  The Rental Application

The first document that you will likely need is a rental application form. This form is used to do a background check. No reputable company will give out credit score, income, and employment information unless you have a signed release. The rental application is what gives you the authority to screen them. The must-have information on the application is name, date of birth, social security number and authorization.

If you do not have a spot on the application for your tenant to give you the permission to investigate them, and/or it is not signed by the tenant, you have nothing. You want the ability to get the background information, or someone you assign the task to, with the tenant's full blessing. You can even charge an application fee for the privilege of allowing you access to the tenant's most personal information.

The application form is also like a business card. It has your contact information on it. It may have a short bio of the property stapled to it and your tenant selection criteria printed on the back.
2. The Holding Fee Agreement

Once you have the filled-out application in hand, you want to lock down the tenant. You want a holding fee as soon as they express an interest in the apartment by dropping off the application.

You are not obligated to rent to the tenant with this form. They are still subject to an acceptable background check. If they fail the background check, or you decide to decline them for any reason, you must refund this amount within seven days.

The Holding Fee Agreement obligates the tenant to signing a lease and paying your deposit. If they change their mind, they forfeit the holding fee.

If you call this a deposit, rather than a fee, it may be considered refundable as all 'deposits' are. You also want to document on this holding fee agreement the address, lease rent amount, start date of lease, deposit amount, number of occupants and number of pets. No one wants surprises at lease signing time. If you sign a lease too early or neglect to get a holding fee, you are opening yourself up to additional risk.

3. The Lease

The lease itself is the primary part of the landlord/tenant relationship. It should list the start and stop times, deposit amount, all occupants and a bunch of other legal clauses. You want to use a common lease that is available to most landlords in your area. Do not have your own lawyer draft a lease. It will be too expensive and be a bunch of unnecessary  legal terms.

Use a lease that judges in your area are familiar with. You can then add your own clauses and season to taste. All pages are signed or initialed.

 
4. The Pet Addendum 

The pet addendum lists the pets that are allowed on the property. You may charge additional rent for a pet. If you do not allow pets, that is your call, but over 95% of tenants have one sort of pet or another.
5. The Key Receipt

Note what keys you give your tenants upon move in. There are house keys, security door keys, mailbox keys, etc. Every key you give your tenant must be returned, or paid for.  You can even put the key code on the form in case you need to get additional keys without a key to start with.