27 May

Property Management Tips to INCREASE Your Cash Flow

As we all know, the COVID-19 crisis has dramatically changed our industry and the way we approach property management. But that does not mean these times (and the future) are without opportunity. On Thursday, June 3rd, our founder and property management expert, Elizabeth Reynolds, will be sharing how you can take advantage of these opportunities and ways that you can increase your cash flow and N.O.I.
How to best protect your assets
The numbers you need to know
Revenue generating tips
Cost savings musts
How to add value and take your property to the next level
And exit strategies
In partnership with  Apartment Association of Greater Los Angeles and Apartment News Publications.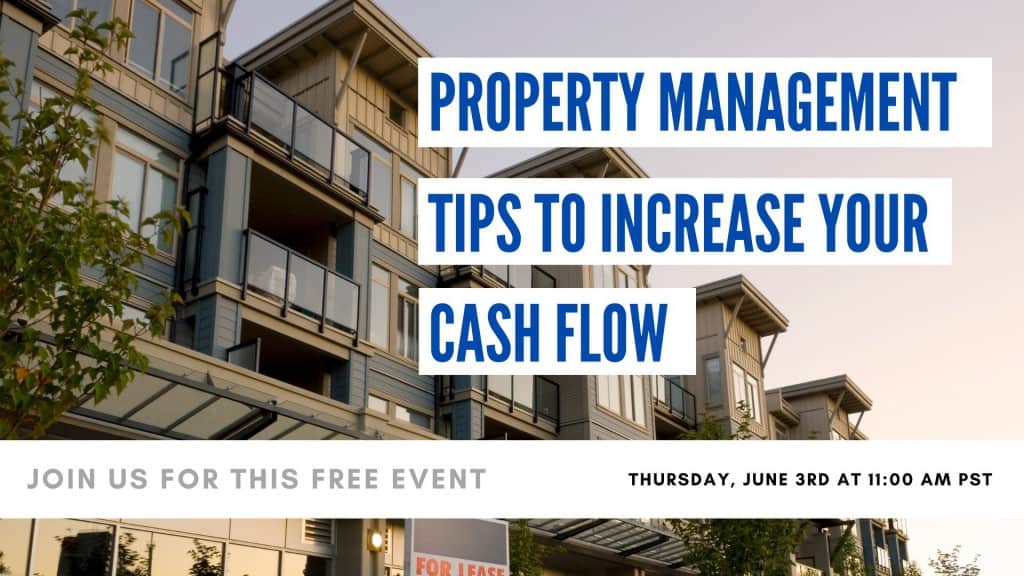 About Elizabeth Reynolds:
Elizabeth has been in the business of commercial and multi-family acquisition, management and construction for more than 20 years. She began her career working as a solo property manager at a large multi-family complex and over the years has run several successful commercial real estate and property management companies in Southern California.  Currently, she is the owner and founder of Reynolds Realty Advisors, a full service property management company specializing in commercial and multi-family properties. In Reynolds Realty Advisors, her mission is to bring her clients the highest quality management service, at the best possible rate.
Commercial Real Estate Sales and Purchases
Multi-Family Property Management/Development
Strategic SVM/Supply Chain and Outsourcing
Consulting and Advising Client
Market Analysis
Site Selection
Program Delivery/Execution
Sourcing, Contracting, Vendor Management Procurement, Logistics and Distribution
Sales and Marketing
Team Building
Technology Management
Corporate P&L Management