12 Mar

The COVID Impact on the Rental Market –Is it time for Professional Property Management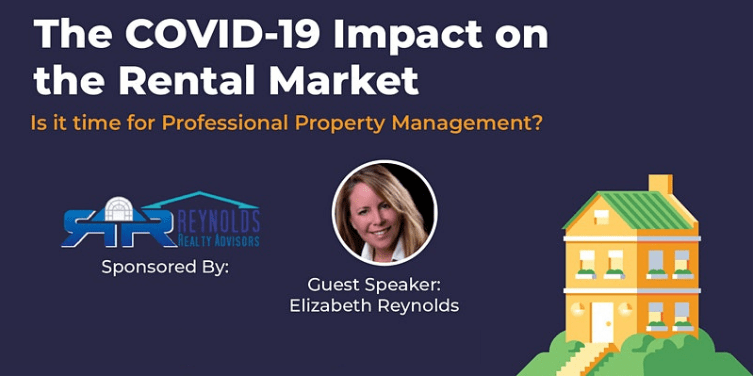 As surprising as it may sound, COVID has been a part of our lives for a full year! During Q1 2021, our founder, Elizabeth Reynolds, hosted a series of webinars helping rental owners learn about protecting their assets both in the short and long term.
During these presentations, we explored…
Real estate market updates and how to manage the effects of COVID-19 on the real estate market
Tenants' rights post COVID-19
Landlords' options regarding rent collection, possession and evictions
And which property management options will serve you best now and long term
Whether you were able to join us for these webinars or not, we invite you to send us your questions. Our staff is here to help!
To download the presentation slides, click here.