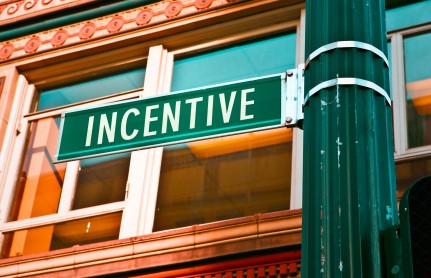 14 Aug

5 Ways to Give Rental Renewal Incentives without Breaking the Bank

Incentivizing tenants to renew their lease while staying within your budget can be a tricky balancing act. By providing residents with perks they actually want, you'll save the time and money needed to turn over a unit. Here are some rental renewal incentives you can try to stay within your budget and make your tenants happy.
Pass on Cable or Internet Discounts
If you own a large apartment building, you may qualify for referral discounts or rewards for the residents you refer for cable and Internet services. Talk to the provider to see if you can pass on discounts or upgrades to your renewing residents.
Offer Discount or Upgraded Parking
If you're not able to provide your residents with monetary incentives to renew the lease, the best non-monetary perk to entice renters to stay is by giving them covered parking.
Schedule an Upgrade
Physical improvements, including changes to the home or apartment itself, benefits both tenants and property owners: Tenants get to enjoy a higher standard of living and the improvements increase the value of the rental property. Upgrades can include such as painting, new flooring, carpeting or upgraded appliances.
Offer Cash Back
Even if you aren't able to give your residents a free month of rent, offering a discount can go a long way. Software Advice, a source for residential property management systems reviews, found in their survey of renters that 52 percent of residents prefer incentives in the form of cash or spendable rewards. A $50 discount or a "rent coupon" your residents can apply towards rent is a practical way to show your residents that you appreciate them.
Offer a choice of perks
Offering residents with a choice of perks is always a nice gesture. This will allow you to keep the choices within your budget, and residents will appreciate the freedom to pick their own rewards.You can include items like free light bulbs (use eco-friendly bulbs for a green theme), carpet cleaning, paint touchups, or a gift certificate to a store or restaurant.
On top of knowing what renewal incentives are most valuable to residents, you also need to know when to offer them. Renters are most likely to agree to extending their lease if offered the incentives during the initial lease signing or a few months before their lease expires.
Another thing to consider is that the best incentive to renew is a positive living experience. Property management that is fair, courteous, and responsive will provide a good renew incentive. Show residents how much you value them throughout the year with great customer service throughout their lease and they will be far more likely to renew.